What Kind Of Common iMac Issues Might You Face?
We've seen a major trend in iMac desktops since 2015, offering a Retina 5K display and an ultra-slim aluminium display instead of the usual unibody design. They also come in two sizes, 21.5 inches and 27 inches.
Apple iMac are a group of elite people who have a special need for their computers. Whether it's for design, office or programming purposes, they can't work if their iMac is down.
While it's difficult to find a trusted repair shop that can fix all your desktop issues, fortunately, notebookrepair.sg are able to fix it and make sure it's back in working order. This is thanks to our knowledgeable Mac repair gurus, who know how to troubleshoot each device using the most effective methods and tools to get it right.
Most Kind Of Apple iMac Problems
• Operating System Not booting and picture of file showing on the screen.
• MacOS System crash and keeps on rebooting to Apple Logo loop.
• Data Recovery from hard drive or MAC.
• Spinning Beach-ball/Cursor.
• Hard drive full/ upgrade to Solid State Hard "SSD"
• iMac running slow needing Memory Upgrade.
• Forgot User Passwords.
• Broken screen which cause distorted display.
• Broken Power Button.
• Liquid Spill/Water Damage.
If we cannot fix the above issues, you wouldn't need to pay a single cent. This is our promise to you.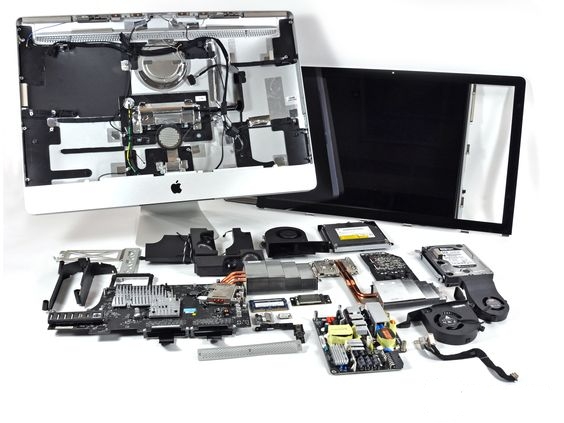 Advantages Of Repairing Your iMac With Notebookrepair.sg?
Experienced Repair Technicians
With more than 500 positive Google reviews on our belt, our record speaks for itself. Every month, we handle more than 250 Apple devices, which our trained technicians repair according to Apple Service Center standards, using high-quality replacement parts.
Sometimes your Mac runs slower than usual. There can be many reasons for this. Feel free to drop us a contact form so we can advise you on how to boost up your Mac speed. If these methods don't solve the issues, it's time to bring it to Notebookrepair.sg and let our Mac repair guru do the magic.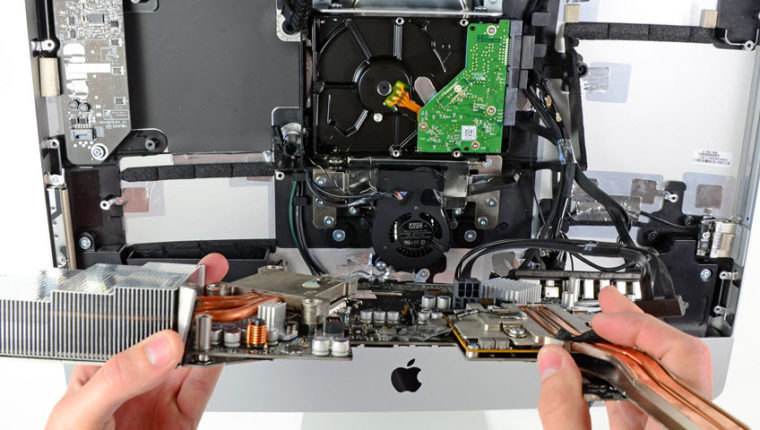 Quick Turnaround
There is nothing more frustrating than trying to get a non-functioning iMac to work.
If you encounter any of the problems listed in "Most Kind Of iMac Problems," the first step is to bring it to our shop at Bugis Junction for a quick check with Apple diagnostic tools. After we determine the cause and cost of the repair, you can decide whether or not to proceed with the repair.
At Notebookrepair.sg, we guarantee our customers a fast and effective process. Backed by our chip-level technicians can solve even the most complicated problems such as water damage, inability to power on, getting stuck at the Apple logo, and continuous loops at startup. Whether it's power, display or software issues, we're here to help.
No fix, no fee!
We are so confident that we can fix almost all common issues that we assure you, if we are not able to fix your iMac problem, there will be no cost to you. Repairing an iMac will not take more than a day. We can also match any price quoted by email or listed in any other Mac repair shop.
IMAC REPAIR SERVICE PROVIDED BY NOTEBOOKREPAIR.SG
Notebookrepair.sg has technical specialists who can repair all types of faults. Our technicians can repair your damaged iMac parts at a reasonable price, no matter which part of your desktop is damaged.
Here are some of the services we offer:
iMac Screen Repairs
If your iMac's screen is cracked, we can fix it faster and cheaper than you would at an authorized service center. There are different version of iMac models which use different screens. Fortunately, we can repair any iMac model from 2008 to the latest 4K and 5K models.
Our iMac Screen Replacement Technicians is available during business hours, so call us today to schedule an appointment or request pickup service.
Apple iMac Motherboard Repair
Several signs indicate that your iMac is in need of a motherboard repair – No display on the screen, not booting up normally, power failure, overheating, shutting down the system, or not exiting sleep mode.
iMac Hard Drive Upgrade
Is your hard drive making a knocking sound, or is your system working slower than usual? If so, it's time to replace your old hard drive so it will last for many years to come.
A larger storage space and a faster hard drive also means you can enjoy all your favorite entertainment and multimedia files on one computer.
Upgrading from the traditional iMac Fusion HDD to SSD or solid-state drives will provide much faster performance and bring more stability to your iMac.
You will definitely notice a vast difference in booting up time after switching to SSD.
While opening a desktop case ( PC ) to take out the HDD is pretty straight-forward, replacing an iMac hard drive is easier said than done. Thanks to its unibody design, all the major components, including the hard drive, are housed in the back of the LCD case. It takes someone with technical expertise to properly remove the entire screen without damaging it. This reason is valid enough for you to engage a professional to do the job right.
Mac Operating System Updates
Mac updates can prevent hackers from installing harmful malware or delete important files. This is done by fixing the bugs with the security codes. Besides that, software update can enhance many features that are missing in the previous version.
For those who are not tech-savvy, updating to the latest version of Mac OS can pose a challenge as you might need to tweak some details before the update is successful. Thankfully, you can always depend on us to reinstall or update to the latest OS without hiccup.